Replacement Windows in Raleigh, NC
Enhancing Durham, NC, Homes with Window Depot USA's Expertise
At Window Depot USA of Raleigh, NC, we understand the importance of a beautiful and energy-efficient home. Serving the Durham community, we specialize in replacement windows, triple pane windows, and various door solutions. Our commitment to quality products and professional installation ensures that your home's exterior reflects beauty, efficiency, and functionality.
With years of experience in the industry, we have become the go-to choose for homeowners in Durham, NC, looking to enhance their homes with top-notch windows and doors. Our services are designed to elevate your home's appearance, energy efficiency, and overall comfort. From the initial consultation to the final installation, our team is here to guide you every step of the way. We take pride in our work and strive to exceed your expectations.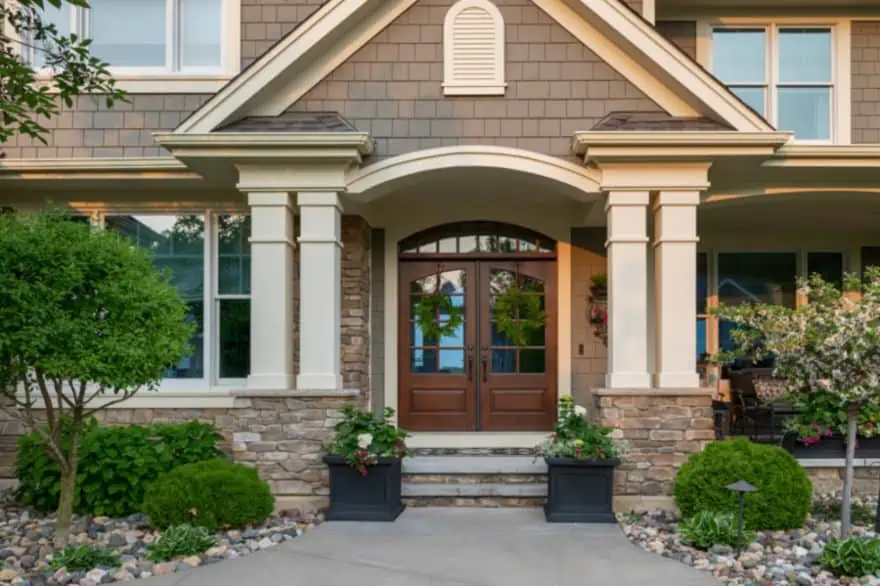 Comprehensive Window & Door Solutions in Durham, NC
We are proud to offer a comprehensive range of window and door solutions to meet the diverse needs of our clients in Durham, NC. Our selection is vast, and our team is here to help you find the perfect fit for your home. Here's what we offer:
Replacement Windows for Your Home – Including double hung window replacement, picture windows, awning & hopper windows, designed to enhance your home's appearance and energy efficiency.
Door Replacement Services – From front door replacement to installing exterior doors, we offer patio doors and various modern entry doors to match your home's style.
Customizable Solutions – Tailoring to every home and homeowner's unique needs, preferences, and budget.
Energy-Efficient Options – Our windows and doors not only look great but also help you save on energy bills.
Discover Excellent Exterior Home Replacement Professionals
Finding the right professionals for your home's exterior replacement needs can be challenging. At Window Depot USA, we have a team of skilled professionals dedicated to providing top-notch services. Here's what sets us apart:
Comprehensive Window Solutions – Including bow & bay windows, sliding windows, casement windows, and garden windows, all crafted with precision and care.
Door Installation Expertise – Specializing in patio doors and various door replacement options, ensuring a seamless fit and elegant look.
Professional and Reliable Services – Our team is trained, experienced, and equipped to provide you with top-notch home improvement services.
Our Recent Exterior Remodeling Work in Durham, NC
We take pride in our recent projects that showcase our commitment to excellence:
Windows Installation – Including triple pane windows, bow & bay windows, and sliding windows, reflecting our dedication to quality and customer satisfaction.
Doors Replacement – From modern entry doors to patio doors, our work speaks for itself, demonstrating our expertise and attention to detail.
Community Engagement – Valuing community and understanding the local climate, selecting products designed to withstand anything our weather can throw at us.
Why Choose Window Depot USA in Durham, NC
Choosing a window and door replacement company is a significant decision. Here's why choosing Window Depot USA of Raleigh, NC, means opting for quality, reliability, and excellence:
Expert Craftsmanship – Skilled in double hung window replacement, picture windows installation, and more, ensuring a flawless finish.
Customer-Centric Approach – Prioritizing your needs and preferences, ensuring satisfaction with our services.
Affordable and Transparent Pricing – Offering competitive pricing without compromising on quality, providing value for your investment.
High-Quality Products – Using only the best and most reliable products from top manufacturers, designed to last for years and come with a warranty.
Contact Window Depot USA in Durham, NC
Ready to transform your home's exterior with our replacement windows, door replacement services, or front door replacement options? Contact us today at Window Depot USA of Raleigh, NC, and let our team of experts guide you through our comprehensive offerings tailored to your home's unique needs and style.